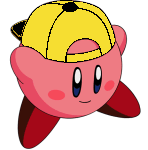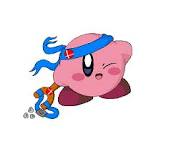 This is an idea for a new kirby copy ability. He has the same hat as Wheel, Yo-yo and Top. However, this hat is yellow and black. There is also a Super Smash Bros Brawl Version, where Kirby wears a blue headband with the Super Smash Bros logo on it.
Possible Moves
Edit
Fire Seeds
Whack with the Slingshot
Who made this (brilliant) idea?
Edit
Ad blocker interference detected!
Wikia is a free-to-use site that makes money from advertising. We have a modified experience for viewers using ad blockers

Wikia is not accessible if you've made further modifications. Remove the custom ad blocker rule(s) and the page will load as expected.